Repair, maintenance, installation and commissioning of medical equipment
Elkom is a group of companies that have been operating in the medical market since 2009, solving tasks of repair, complex service of medical equipment and supply spare parts for medical equipment.
More than 5 years of successful work have allowed us to implement many successful projects on modernization, service and supply of spare parts and supplies to more than 15 cities of Russia.
We constantly monitor the latest inventions and trends in development of medical market and expand the range of provided products and services, that enables to offer our customers effective technological solutions.
Elkom Company is always opened for cooperation with new partners and customers we set heart on understanding and cooperation in solving any issue. The main feature of the Company is to build trust-based and long-term relations in all spheres.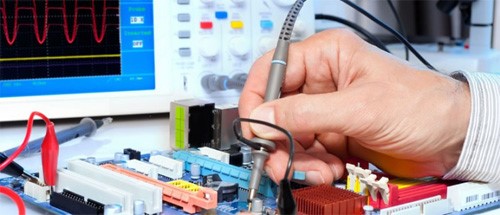 We provide serving for the following types of equipment:
Computer tomography and radiology equipment
Equipment for ultrasound and functional diagnostics
Surgery, including laser and EHVCH equipment
Equipment for anaesthesiology and intensive care
Sterilization and disinfection equipment
Equipment for maternity hospitals, maieutics, gynecology \ urology
Otolaryngologic equipment
Balneologic equipment
Physiotherapeutic and Rehabilitation equipment
Equipment for SPA-salons
About our service:
Service maintenance of medical equipment is one of the key activities of the Company. We understand how important it is that service should be professional and timely, especially when it comes to service in medical field.

Professional service is a guarantee of quality and long-term operation of medical equipment, plus customer's confidence in delivered products. 80% of medical equipment needs periodic preventive maintenance of hardware and / or software in warranty and post-warranty period.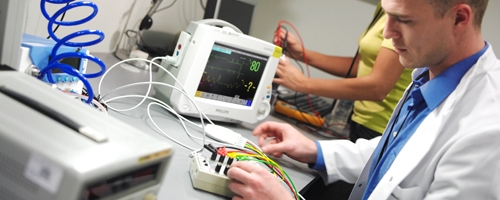 Services:
The engineering staff is presented by experts with years of experience in service maintenance of medical equipment. Every engineer has a specialization in the field of maintenance of medical equipment. Specialists undergo trainings and regularly improve their qualification under the laws of the Russian Federation.
Within the framework of maintenance obligations, we are ready to provide:
efficient visit of  engineer by customer's request;
stock of spare parts, components, consumables will quickly help to solve problems in routine maintenance;
quality repair of equipment, including elemental level;
flexible form of payment;
technical phone support;
Individual approach to each customer.
We provide installation, commissioning and warranty service by highly skilled service employees in accordance with manufacturers' requirements;
We provide technical advice on selection of rooms for equipment;
We give requirements for preparation of rooms to conduct installation, and commissioning of equipment;
Under an additional agreement with a customer we carry out the development of pre-project and project solutions in accordance with national legal documents;
We perform calculations of radiation safety;
We accompany a customer when passing both government and independent examinations.